My favorite everyday china is my very versatile Blue Willow by Churchill. I started collecting it in college. You could buy a 3-piece place setting from Kroger (cup, saucer, and dinner plate) for $3.99! It's still pretty inexpensive to find today. It's made in England; Churchill is now owned by Wedgwood. The only reason I can use it everyday is that it is microwave and dishwasher safe.
Because the title of this blog is Tablescape Times Three, I will give you three looks with my Blue Willow and tell you how my mom and daughter influenced these choices.
Casual Family Dinner
(Influenced by Diane)
The topiaries, napkins, and place mats were gifts from my mother sometime in the last ten years or so. I am a little embarrassed to say that I made a play for the topiaries. My mother used to have them on her kitchen cupboard. When she remodeled her kitchen recently, adding a huge built-in cabinet, I simply pointed out she had no use for them. (She really didn't; it has a lot of doors.) And now they sit on my cupboard, (once hers). The linens are part of two separate sets. The red plates are a new acquisition. They are majolica. I love their color, texture, and shape. I have recently been searching online for red salad plates to accompany my Blue Willow by Churchill. A few weeks ago, my mother told me she had seen these at an after Christmas sale for $2.49 at a local department store. They had 15 left, 14 of which were damage-free. They were mine within a few hours. I especially like how the shape of the red plates is echoed in the bases of the stemware. Another special thing about this tablescape is that the bowl in the center of the table belonged to my mother's mother. I only have a few of her things. Oh, and the table and chairs were my mother's as well. So all I can claim here is the Blue Willow, the Mikasa crystal (pattern: Richelieu), the Reed and Barton flatware (pattern: Beacon Hill), the candle, and the apples!
(Influenced by Emma)
I used to have a pink-and-white checked tablecloth that I LOVED to use with my Blue Willow. On a recent outing with my daughter, I was looking for some plain white dinnerware. Amazingly, I found some that would work for a Valentine's table at Dollar Tree. While sorting through the dust to find a set of eight damage-free plates and bowls, my sweet Emma pointed out some lovely pink place mats that will serve as wonderful substitutes for my AWOL tablecloth. The tray in this tablescape came from the much-missed Bamboo Company in a set of three sizes; Emma loves the whole set. The napkins are a TJ Maxx find from years ago and are by Laura Ashley. The rose pattern has a dozen shades of blue and mixes well with the Blue Willow.
THE thing I really love about this arrangement is that the Dollar Tree pink place mats and white bowls (which are microwave and dishwasher safe) are mixed with fine crystal and sterling, (Lismore water goblets by Waterford; Sir Christopher sterling by Wallace).
A gift from a former student - I'm a foreign language teacher. :)
(My personal favorite)
My favorite thing about my Blue Willow is that it looks great dressed down and dressed up! When I got married, I registered for these salad plates, (Shima Border by Spode). Sadly, they are no longer made, but pieces in this pattern and in a companion pattern, (Shima), can be purchased through replacement services. I hope to collect more pieces one of these days. I love this pattern. I am using Lismore water goblets and the footed salt and pepper. I found the salt and pepper on eBay (new!) for $69 for the set! The saucer champagnes/sherberts are vintage. The are by Moser and were purchased at antique fair in Savannah more than 15 years ago. They are one my guilty pleasures, though they are one of the few things I have that are truly irreplaceable. I have never been able to find a match. The crystal candlesticks are, (again), an old TJ Maxx find. The golden apples were from Pier 1. I use them all over the house from throughout the year. The sateen rust-colored napkins and place mats are very pretty with the Spode.
Hope you enjoyed the post! Have fun mixing and maxing your china with everything from Dollar Tree to the Waterford/Wedgwood store!
-Andrea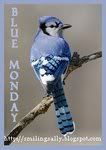 http://suelovescherries.blogspot.com/